What's the most excited you've ever been while eating? Think of that time. Could you barely get the food in your mouth fast enough, or were you taking all of your sweet time to savor every bite because you just didn't want to finish? Was it the greatest moment ever? Have you ever had one of these with food?
At Burning Man-just a few weeks ago, I was fortunate enough to spend time with a few of my mastermind sisters (a group of incredible entrepreneurs who support each other in current endeavors). Joe and I were sitting, having tea-at the Full Circle Tea House, and I saw one of my girlfriends pop her head in. I rushed over to hug her and noticed that all of my mastermind sisters were in less than a 10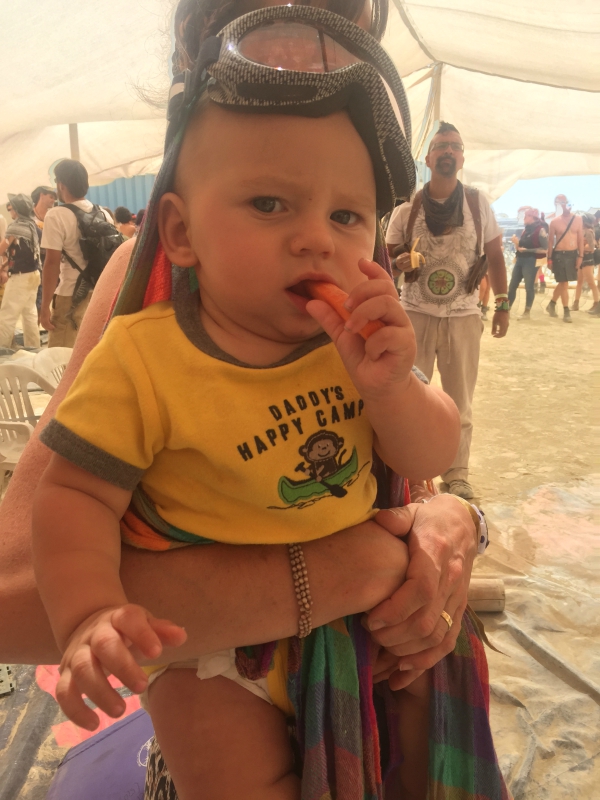 foot radius at that moment. This is rare, at Burning Man. Finding people without planning-or even with planning, is a feat. It took less than 5 minutes to find ourselves around a table, laughing and indulging in raw homemade chocolate, creamy homemade almond milk, and locally made artisan bread. There was actually so much more, but these were the foods that really got me excited. My friends had this massive kitchen space set up in the desert, fully stocked with all of my favorite (which just happens to be their favorite) delicious foods. We were all freaking out over Rachel's chocolate and having a fun little food party at 2am in the middle of the desert. It was perfect. I was so full of gratitude in this moment.
I have a good (pretty large) group of friends who are just as excited about food as I am. It's pretty freaking amazing. When friends from abroad come to visit Joe and I, we love to take them to our favorite store, Rainbow Grocery Cooperative. When I lived in Wisconsin, eight years ago, this store was Willy St. Coop.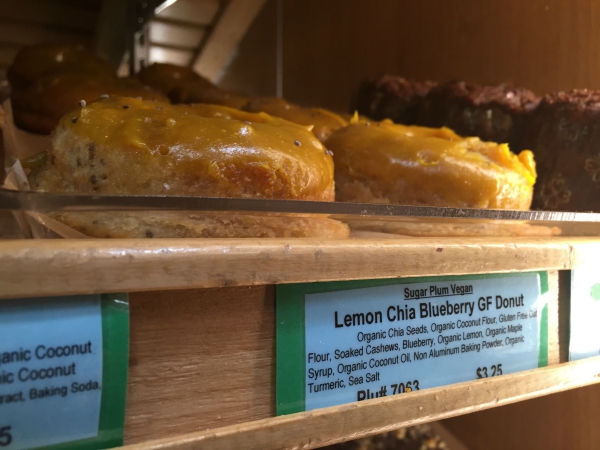 When I walk into these places, I feel excited all over again. The produce section is so bright, colorful and alluring, overflowing with local, organic, seasonal fruits and veggies. The bakery options are endless; unlike the huge chain grocers-there are baked goods made with super high quality ingredients and without processed sugar.  I could go on and on with reasons why I love these places. Aside from the incredible food, I am happy to give my money to these places. I make a real effort to support local, small businesses as opposed to huge corporate giants. This I'll save for another article, but basically these companies do not have my health in mind.
[Tweet "They are selling food for profit, not for individual's health and wellbeing."]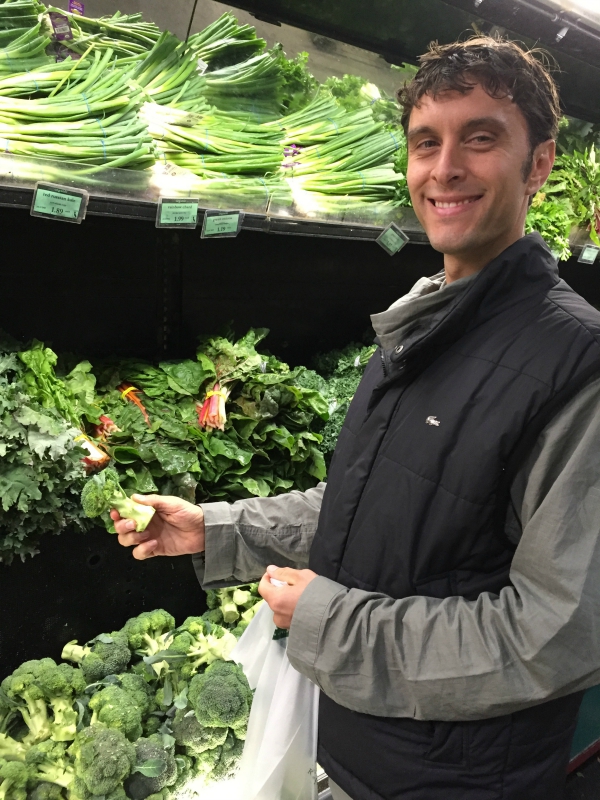 On the converse, we find stores like Rainbow Grocery Coop, where health and wellbeing is certainly the ultimate goal. I have to point out one unique thing I really love as a testimony to that statement. On the wall next to the eggs, is a chart. The chart lists all of the data that Rainbow Grocery has collected by actually visiting the farms where the eggs come from. The chart includes information like whether the beaks of the birds are clipped, if they were fed GMO's, or lived outdoors. It's all very relevant when looking for sustainable, high quality food!
Daliah and her husband Ari, our good friends from Thailand, caught on when we brought them to Rainbow. They basically had the same reaction that all of my foodie-sensual foodist friends do, when they experience our favorite grocery store. I was so lucky to have captured this moment, because it was truly in the moment and unfiltered.
This is exactly what I want in life. I want everyone I know to be this excited about food. Why the hell not? If what I put in my mouth makes me feel like a freaking superhero, AND is insanely tasty-why not get excited about it? If your food doesn't make you feel like this-what the heck have you been waiting for? Jump on the Sensual Food ride, and I'll do my best to show you the good life. Stop eating crap (if you know you are), and come indulge in something that will excite your mouth and body.