Crackers can be addicting finger foods. Anything in bite-sized form with a delectable crunch always gets me excited. I love crunchy and savory. These crackers are made with fresh basil, so they're even more delicious. I believe that my serious cracker snacking days were when I was young. I'd sit with a box of Annie's Cheddar Bunnies and go to town (I'm sounding super Wisconsin right now aren't I)? For me, there's this childhood nostalgia associated with crackers.
I have to be honest, there are a few strings attached here. This recipe includes almond meal. Yes, you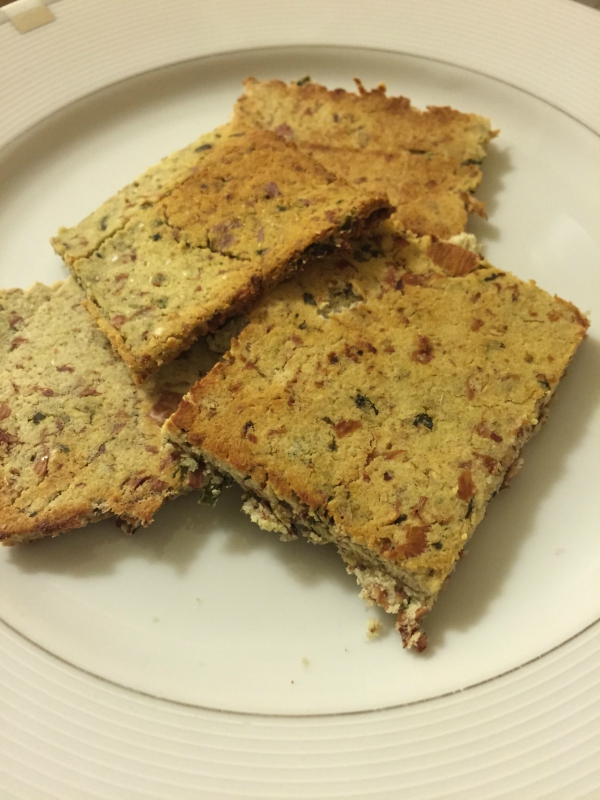 can purchase almond meal at the grocery store, however!  My boatload of almond meal, chillin' in the freezer is from the gallons upon gallons of almond milk I've made. Making almond milk is not required as a first step for this cracker recipe, but I highly recommend it. You're reducing waste from one recipe, and using fresh (unprocessed) ingredients. Win. Win.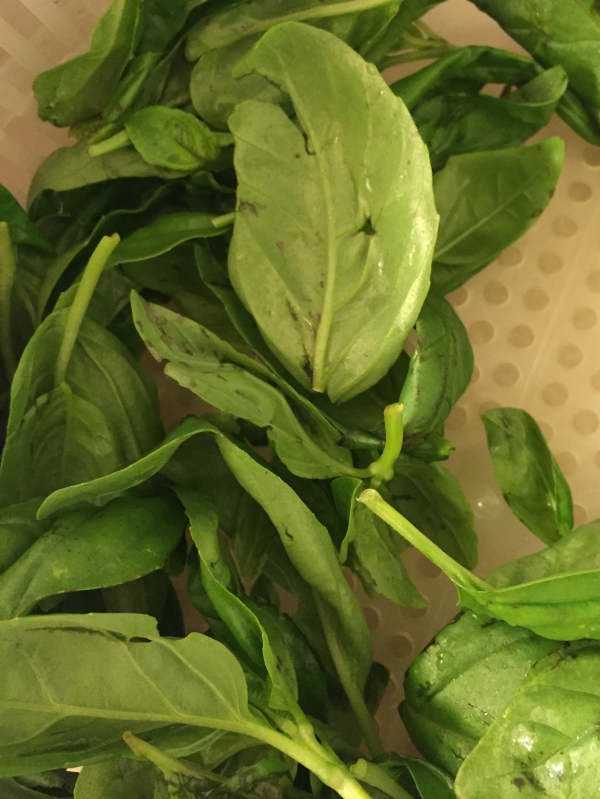 I used the words "Italian-inspired" because basil is a common herb used in Italian cuisine. I am all about cooking what grandma cooked these days. I'd love to hear what you think of my reasoning, so hop on over to that article and leave on comment in the comments section below!
Savory, Nutty Italian-inspired Cracker Recipe

Are you starting with almond meal from last week that you've frozen? Or are you using fresh almond from today? Either way, make sure it's as dry as possible. Squeeze out all of the liquid with a nut bag if you haven't already.
Ingredients:
basil*
almond meal*
salt (preferably himalayan)
olive or coconut oil*
*organic
optional:
garlic
hemp seeds
pepper
Kitchen Supplies:
food processor (or mad knife skills)
rolling pin (or round jar if you don't have one handy)
parchment paper
spatula (helpful but not necessary)
large bowl for mixing
1. Preheat oven to 350°F.
2. Wash your basil and toss it in the food processor along with optional hemp seeds, garlic, salt and pepper.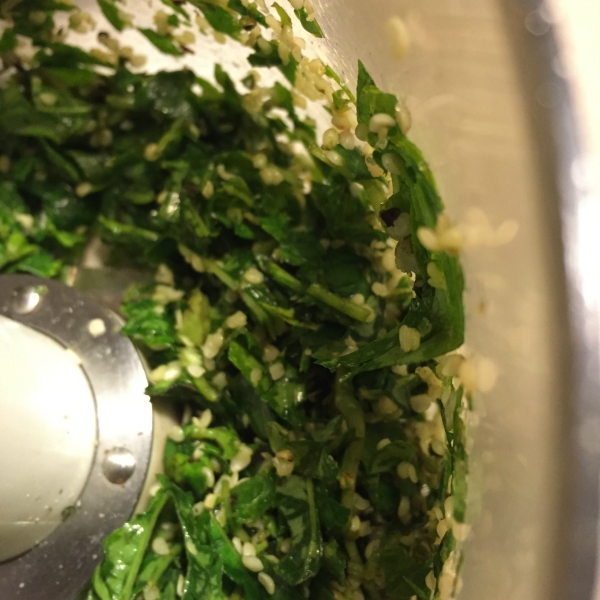 3. Mix all ingredients together evenly in a large bowl.
4. Roll the almond mixture into a ball and place in the center of the parchment paper (use a piece about the 3/4 the size of your oven rack.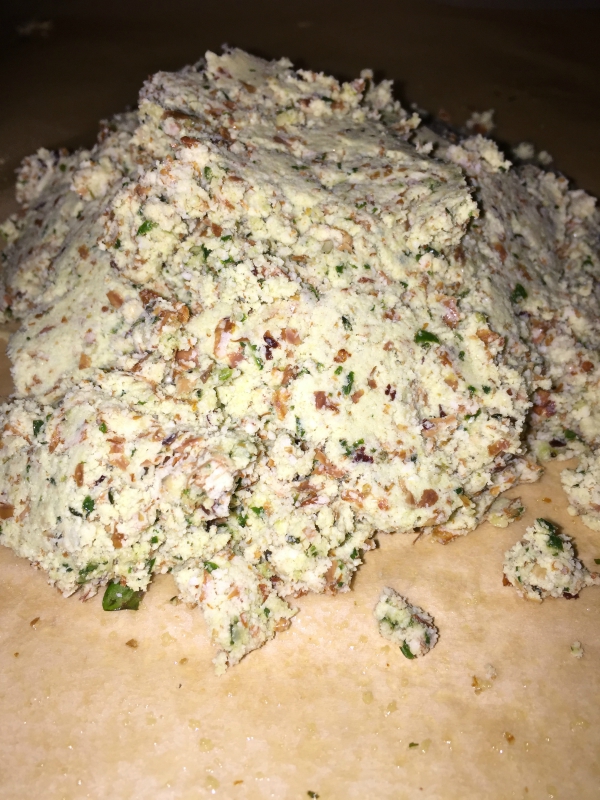 5. Place another piece of parchment (about the same size) over the ball and using a rolling pin or large (round) glass jar, to roll out dough until it's about 1/8″ thick.
6. Remove the top piece of parchment paper.
7. Lay a knife (as opposed to cut) across the rectangle to make cracker-sized squares.
8. Bake crackers for 20-25 minutes. Take them out of the oven and flip. Put them back in and bake for another 15 minutes. Let them cool on the parchment paper for 10 minutes.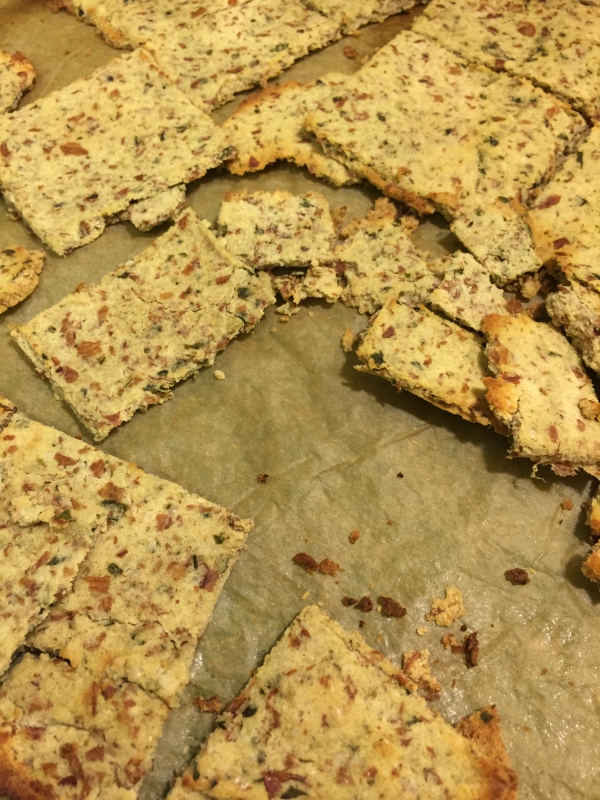 ENJOY!
I've really been loving this crackers with hummus, or just light coat of ghee. They can take the place of bread in most cases, and they're full of protein, and free of those usual undesirable ingredients in packaged crackers. Snack away! Please do share this recipe if you love your scrumptious crackers 😉