When was the last time you had a disagreement with your partner?  Maybe you're in a tense moment right now?  If so, no need to fear-your answer is here!  Yes, each situation is unique, and I honestly have no idea what the argument is or was about.  What I do know is what happens between Joe (my husband) and I.  The topic is agitating in the moment, and 99 times out of 100, I find that I didn't really need to get heated-and the subject is irrelevant in the grand scheme of life.
It really doesn't matter if you're married, or have been dating for some time, disagreements are almost always temporary. Yes, they can get crazy and out of hand, or just be small and infrequent, either way they're never fun.  My personal intention is to find my way out of them as fast as possible.  What is going to remedy this situation and get us back to a place where we're feeling all gushy and romantic?  That's where I like to be.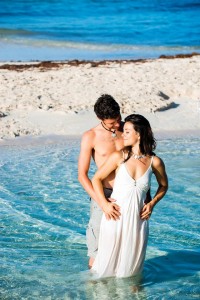 This is one of the perks of being a true foodie.  Food is my love, and Joe feels pretty much the same.  All of the divine flavors and textures we love bring us joy on a daily basis.  You do know about chocolate right?  It does induce some quite loving feelings…
I don't need anything specific to feel the joy from food.  I just want it to be fresh, preferably organic and made with love.
If you have a minute, actually about one minute and 36 seconds…this video should help you understand just what to do after a fight.

See how simple it is?  How to make up after a fight with food is as simple as a few minutes in the kitchen with some veggies and a pot.  If you don't know what her favorite meal is, don't worry, she'll love anything you put your heart into.  Ladies, if you don't what his favorite meal is-you can get extra fancy and ask his mama!  No really, almost anything will do.
What do you think about this technique?  Yes, it's a skill, you've got to let go of any hint of resentment and make that food with all of your heart and soul.  If there's some sort of barrier to getting in the kitchen.  Take out will do.  Just arrange it on the plate with good vibes and serve it with a smile.
Let us know in the comments section below if this worked for you in the past, or if you plan to use it in the future.  If you loved it, please do share, and most importantly, share it with your lover!  If you're not already subscribed to LanaShay.com, do so now, because I have a hunch that the next post will certainly arrive to your inbox at just the right moment