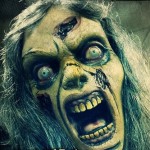 …of a sugar crash!  We all love to eat sweets during this holiday, but why not eat sweets and stay sweet too?
No really, a sugar crash just isn't pretty.  Skip the sugar, but keep the cookies!
As we've discussed, there are many alternatives to the white, refined sweet stuff.  Knowing the effects of sugar consumption-both long and short term, is in your best interest.  Research suggests that erratic fluctuations in blood sugar levels are the leading cause of mood swings.  Mood swings are no fun.  Halloween and holidays in general are a time when our relationship with our partner, and with ourselves, can really benefit from maintaining a calm balance.  Choose wisely what you put past your lips and set yourself up for success.

H
alloween without the Horror |  by: Emilia Wysocka-Treder
Our lovely Emilia, who clearly keeps the sugar on the low- (check out that super fit physique and glowing complexion) has a not-so-spooky black bean cookie recipe. This treat you can bake for your lover, or your kids-pretty much the whole freaking family, because they're just delicious and most definitely qualify as a sensual food. Real, whole food ingredients are used, and they're super simple. We like to keep it simple, so we can get more of the good stuff in, and stay in that super feel-good mode. Black Bean Cookies for Halloween, comin' right up!
For this recipe, you'll need just a few things.
Main ingredients
1 cup cooked black beans
2 tbs coconut oil
2 tbs peanut or almond butter
2 coconut milk (you can use any plant-based milk: soy, rice, almond, personally I think that
coconut milk tastes the best in them)
2 tbs unsweetened cocoa powder
14 dates (soaked in water overnight)
1/2 cup walnuts
spices
1 tsp of cinnamon
1/4 tsp of cayenne pepper or chili
1/4 nutmeg
Feel free to add more variety if you're the spicy type 😉
Want to go the extra mile and give these cookies the special touch?
1. Cook your beans from scratch. Use dried black beans and soak them over night instead of using the canned beans. Canned beans are not fresh and delicious and they can be full of stuff that can leave you feeling much like the spooky witch just above.
2. Make your own peanut or almond butter! Many natural foods stores or co-ops have a fun little machine where you can just press the button and presto chango! You've got nut butter right from the raw nuts!  If this option isn't available, look at the ingredients list on your nuts butter.  There should only be one ingredient. NUTS!
3. Last but not least: as always, choose organic.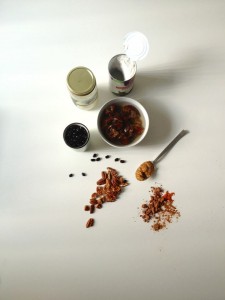 The night before you decide to make these sweet nutty treats, make sure to soak the dates, and of course the beans in water if you're going that route.  The next morning, boil them until soft (about 45 min). Once the beans are ready, rinse them thoroughly in cold water. Drain. Save about 15-20 beans for decoration.
Preheat your oven to 350 F/ 180 C.  Add beans, coconut oil, nut butter, dates (no water) and coconut milk to the food processor and blend until smooth.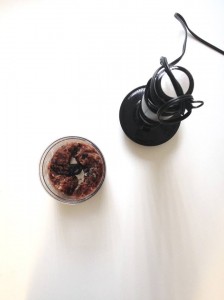 Add the spices, cocoa powder and walnuts to the batter and mix until well-combined.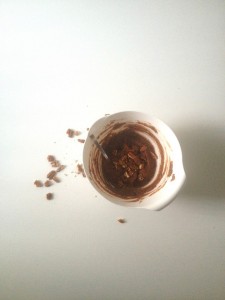 Line parchment paper and scoop small bowls of the batter.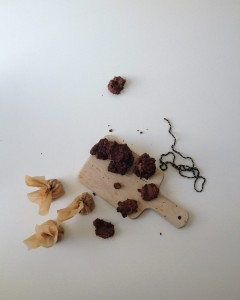 Decorate cookies with beans and put them in the oven (350 F/ 180 C) for about 25 minutes. Cookies should be still soft when you remove them form the oven- no need to keep them too long, they'll become very dry. Last step!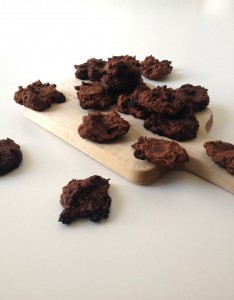 Transfer them to a wire rack to cool for 10 minutes or so, and enjoy these delicious not-so-spooky treats!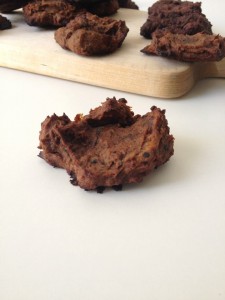 Let us know what you think of these yummy treats in the comments section below.  Did you change anything or add to the recipe?  We love creativity in the kitchen!  Go wild and be sure to tell us about it.  Did you love this article?  Be sure to share it with your friends, and most definitely your lover if you'd like to …bake some sweetness together? 😉