Candy Bars are no longer a sin |  by: Emilia Wysocka-Treder
Did you ever eat Bounty candy bars as a child (or last week)? How about Almond Joy? We all know these sweet treats are delicious, but the alternative, made with real food and whole food ingredients-isn't even a comparison. If you ever miss this candy bars, get ready for exciting news: you can make them in your kitchen with only 6 ingredients!
At the beginning of last year, I made a big decision to change my diet. It was time to give up the things that weren't giving me the energy I needed to teach Pilates and just feel great every day.
I'm currently making more conscious decisions about the food that I eat and candy bars certainly aren't on my shopping list. With that in mind, this is the question to ask yourself: When we make a shift and decide to eat real foods that fuel our lives, should we say good-bye to our favorite snacks?
For me, the answer is that we should bid farewell to the ingredients that make my beloved snacks unhealthy, and create my own- better version, right in the comfort of our own kitchen!
A few weeks ago I had this extreme craving for a Bounty candy bar, and it was an opportunity to make the best choice for my body. Thus, I redesigned a recipe that a friend shared with me.
Just a few simple changes made it taste just like a Bounty candy bar.  Actually, it tastes even better!
Bounty has 14 ingredients:
Sugar, Desiccated Coconut, Glucose Syrup, Cocoa Butter, Skimmed Milk Powder, Cocoa
Mass, Mono/Didiglycerides of fatty acids (E471), Soya Lecithin (E322), Lactose, Milk Fat,
Whey Powder, Glycerol (E422), Salt, Natural Vanilla Extract
Quite a few of those ingredients are not necessary ingredients for that desired flavor and texture that is so satisfying.  Furthermore, none of them do anything amazing for the body! Research suggests that two of the main ingredients (Sugar and Glucose Syrup) have a detrimental effect on physical health. Whenever I see letter E followed by 3 digits on an ingredient list, I see a red flag, and put it back.  I, personally want to stay away from stabilizers, emulsifiers and whatever other ingredient I don't recognize as real food, as they are solely intended to extend shelf life. If we are what we eat, then I don't need to last, sitting on a shelf for 10 years!
Ready for a delicious alternative that will tantalize the taste buds?
My Larabar Bounty is free of refined sugar, free of animal products, and has only
6 ingredients:
15 Organic Medjool Dates
1 cup almonds
1 cup shredded organic unsweetened coconut
2 tbs organic coconut oil
4 tbs organic coconut milk
One fair trade dark chocolate bar (with no added sugar) or raw cacao nibs
These Bounty Larabars are delicious, super easy, and quick to make!
Soak dates in water for a few hours or overnight. This will make them softer and easier to mix with rest of the
ingredients.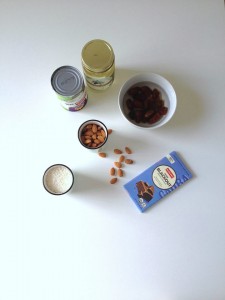 Mix almonds and shredded coconut together in food processor until fine.  Then add soaked dates (no water), coconut oil and coconut milk and pulse until a dough forms.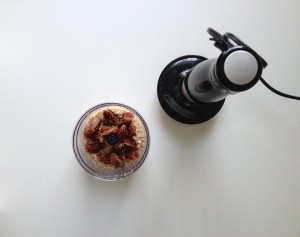 Line a dish with parchment paper and transfer your dough in to it.  You can now put your Larabars to the fridge for about 1 hour.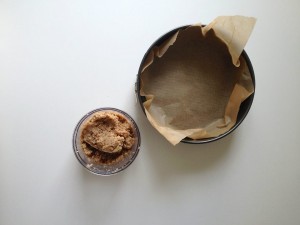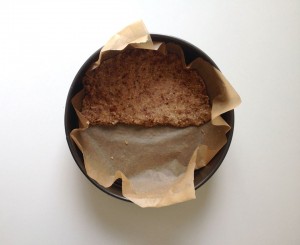 Next, break up the chocolate bar into smaller pieces and put it in the heat safe glass container. Heat up at least one cup of water in a saucepan on the stove.  When the water is boiled place your glass container of chocolate in the pan and stir until melted. Be mindful that no water makes it's way into the cup- it will make it grainy and hard to distribute evenly in the next step.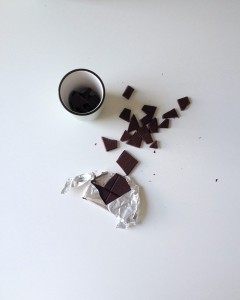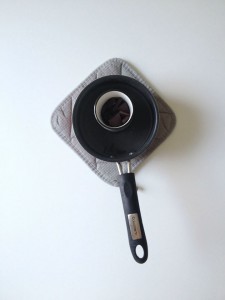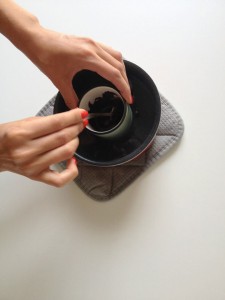 Once your Larabar dough has sat in the fridge long enough to harden, you can pour the chocolate over it, equally distributing the mass.
Put in the fridge for 15 more minutes and your homemade treat will be ready to enjoy!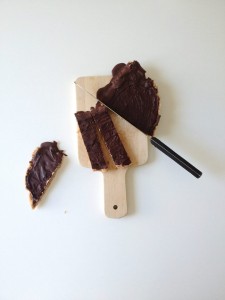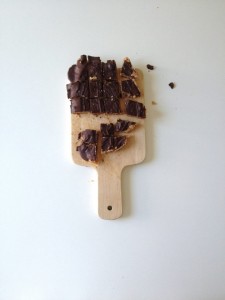 You don't need to give up on treats that you love.  It only takes a tiny shift in thinking, and a little time in the kitchen to recreate a version that will ignite your senses and fuel your body!
Don't forget, ditching sugar may even sweeten your relationship!
Please be sure to share this recipe with your friends if you love it and certainly let us know how it works out for you!  You can still enjoy sweet treats, just make them with real food and LOVE in your own kitchen-isn't this a great message to share?  Do you have any amazing recipes you'd love to share?  Let us know, and we'll put it up on LanaShay.com!  If you haven't subscribed yet, so these yummy treat recipes come straight to your inbox, do so here!
Emilia Wysocka-Treder was born in  Gdansk, Poland.  She is a passionate Pilates Instructor and Personal Trainer and now resides in Mountain View, CA. with her husband Marcin, and adorable dog Puzzel'.  Needless to say, she's a huge foodie and lover of REAL food!  Contact her directly at [email protected]