In your mouth, silly!  I actually didn't know what Pancit was either, but fortunately, we have the lovely July to inform us.  I love traveling, and learning about food from other cultures. They way that some cultures perceive food-as sacred, a gift from the earth, or just pure respect for their bounty is fascinating. As the weather becomes warmer, I'm dreaming of exotic travel, and living vicariously through July is just enough to tide me over for the moment. Please read on to dive into this mini food-adventure with me 😉

Where do you put a Pancit?  |  by: July Westhale
Masarap!
There is a rumor, or perhaps a stereotype, that every Asian airline must employ beautiful flight attendants. As I sit on Philippine Airlines flight 2905 heading from Manila to Bacolod, the island of Negros, I cannot dispute it. The flight that originally brought me from San Francisco to Manila two weeks ago was Taiwanese (EVA air), and the attendants were every bit as flawlessly put together as mine is now, her mod uniform perfectly smooth, make-up applied with artistic skill and precision, and silk scarf tied neatly around her neck a la Brigitte Bardot.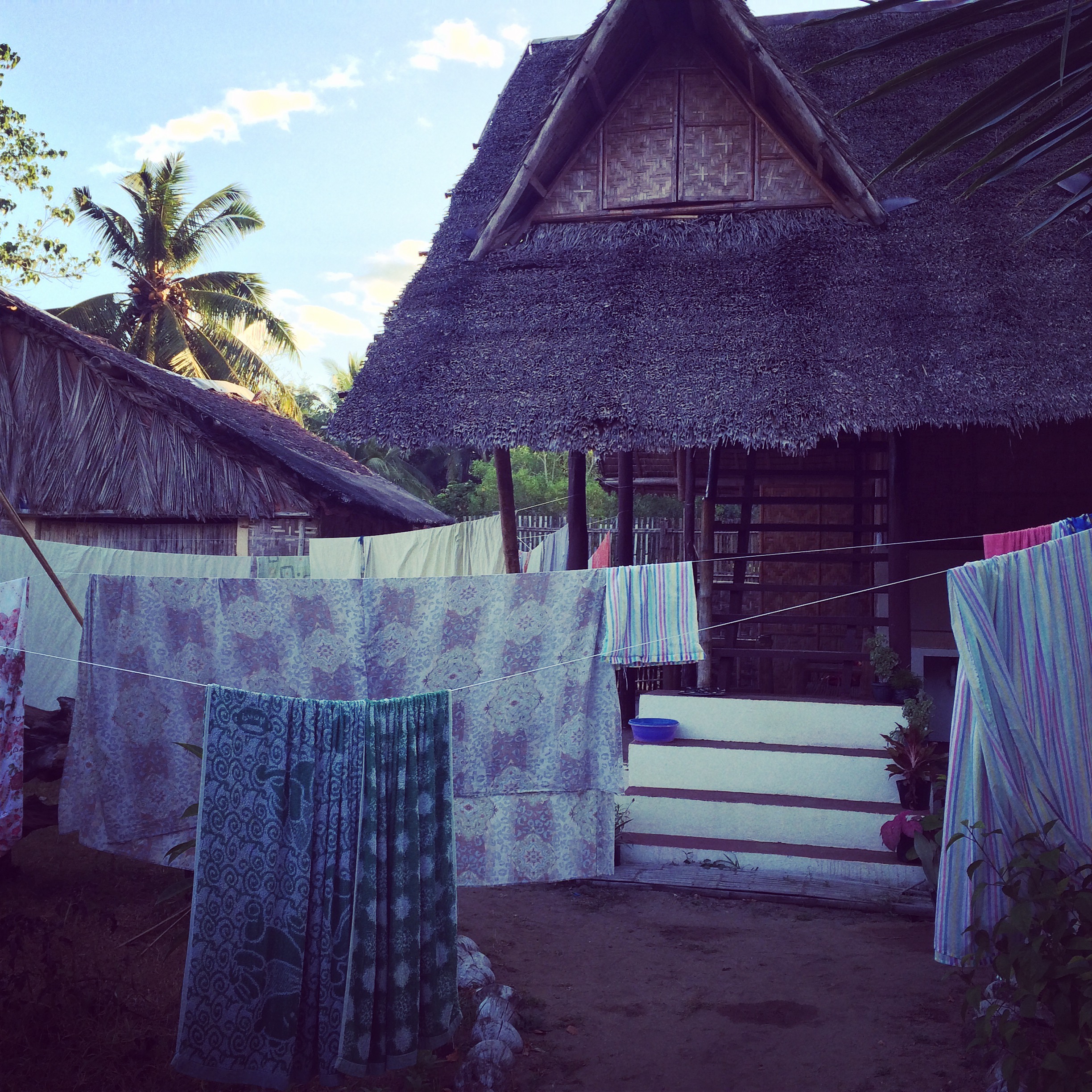 This is not my first time visiting the Philippines, both the island of Luzon (where Manila is located), and the island of Negros, where I am heading now-and, I imagine, it won't be my last. This country, with its heart-breakingly fresh fruit and fish, vibrant dive spots (I am a recent and enthusiastic scuba diver), and polite mannerisms has charmed me thoroughly, and I am lucky enough to know people who are
from this magnificent place.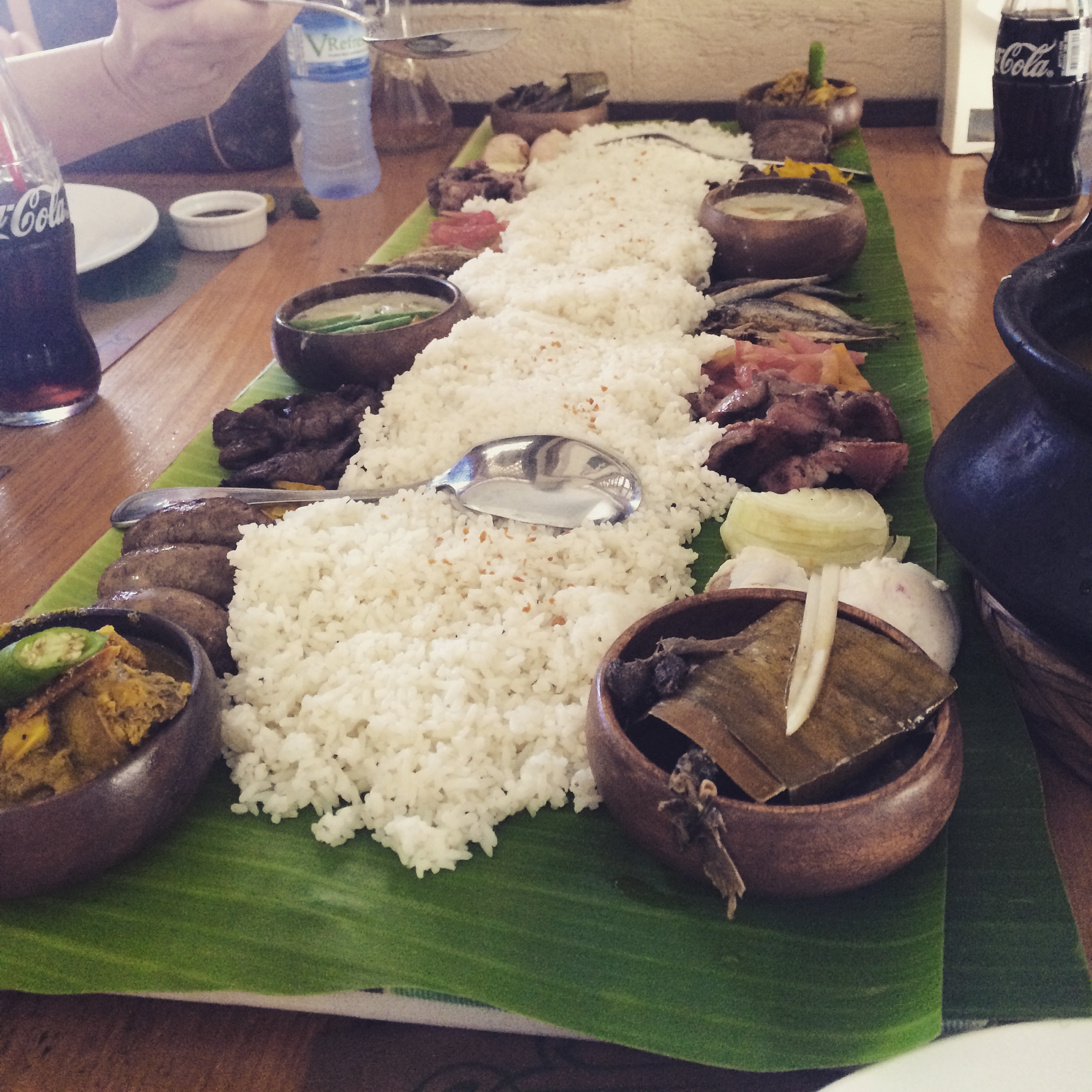 Beyond the kindness of the people and the respectfulness of the service industries in the Philippines, the component of this country that most fascinates me, is the food culture! Filipinos believe in the power of food—that it be fresh, that it not be wasted, that it be creatively reinvented, and most importantly, that is be consumed often, and with others.
[Tweet "Filipinos believe in the power of food—that it be fresh, that it not be wasted, that it be creatively reinvented, and most importantly…"]
Because of the drastic time difference between the United States and the Philippines, my body adjusted to an extreme particular schedule. Up at 5:45 AM, and often the first awake and my friend's parents' apartment in Manila, I would fix myself a cup of coffee and pan de sal; a slightly sweet, soft bread, fresh green mango, and sardines in chili oil. By 10 am, it is time for mid-morning merienda, which is a snack, in Tagalog (the language of the Philippines), usually ube: purple yam with coconut milk, or a fruit mixture of mango, coconut, pineapple, or banana. Lunch happens around 1pm, traditionally containing a meat dish; Filipinos believe in consuming all parts of an animal, as to waste nothing. This ranges from chicken liver adobo to whole catfish, and it's generally accompanied by a vegetable dish. My absolute favorite is squash with green beans in coconut milk, pancit (pasta with calamansi, a kind of sweet Filipino lemon), and a soup (my favorite being sinigang, a sour tamarind soup with lots of vegetables). After lunch, around 3 PM, is another merienda, usually something sweet, such as turron, which is jackfruit or banana wrapped in dough, or halo halo, or buko-fresh coconut. Dinner happens around seven or eight; consisting of a reinvention of whatever is left over from lunch, if there is anything left over. For example, chicken liver adobo can become chicken liver pancakes, soup, eggplant salad, or any number of things.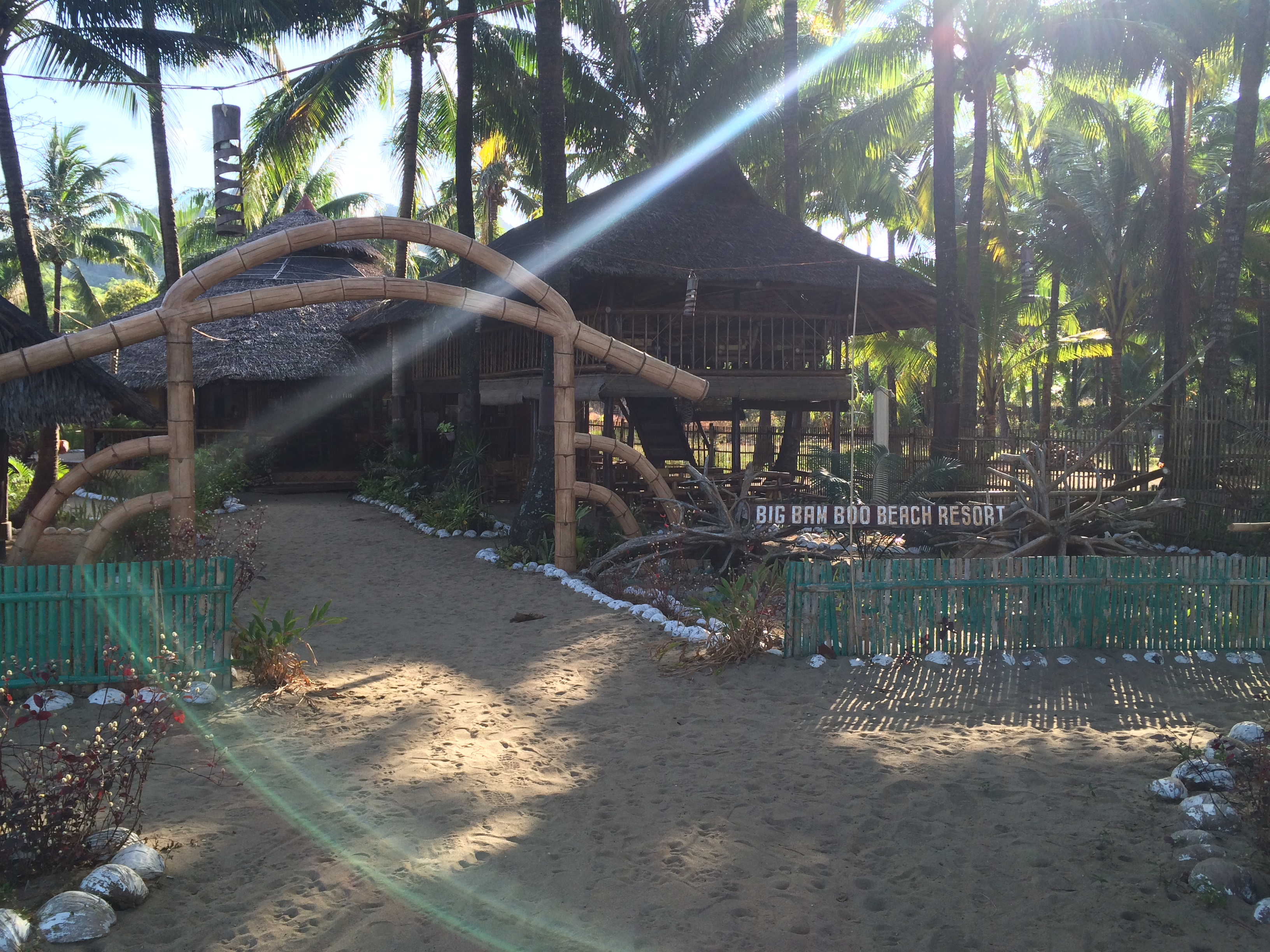 Of course I would be remiss if I missed out on the number of amazing desserts the Philippines has to offer. Most feature the country's abundant fruit, coconut, mango, banana, jackfruit—as well as coconut milk and sticky rice.
Though it isn't typical for me to run the entire game of the Philippine cuisine in one day, I often feel the intake of fresh fish, vegetables, and fruits, along with the good fats of coconut milk and avocado, leave my body feeling nurtured, taken care of, and welcomed—as much as the circle of people around the table have by inviting me to their meal.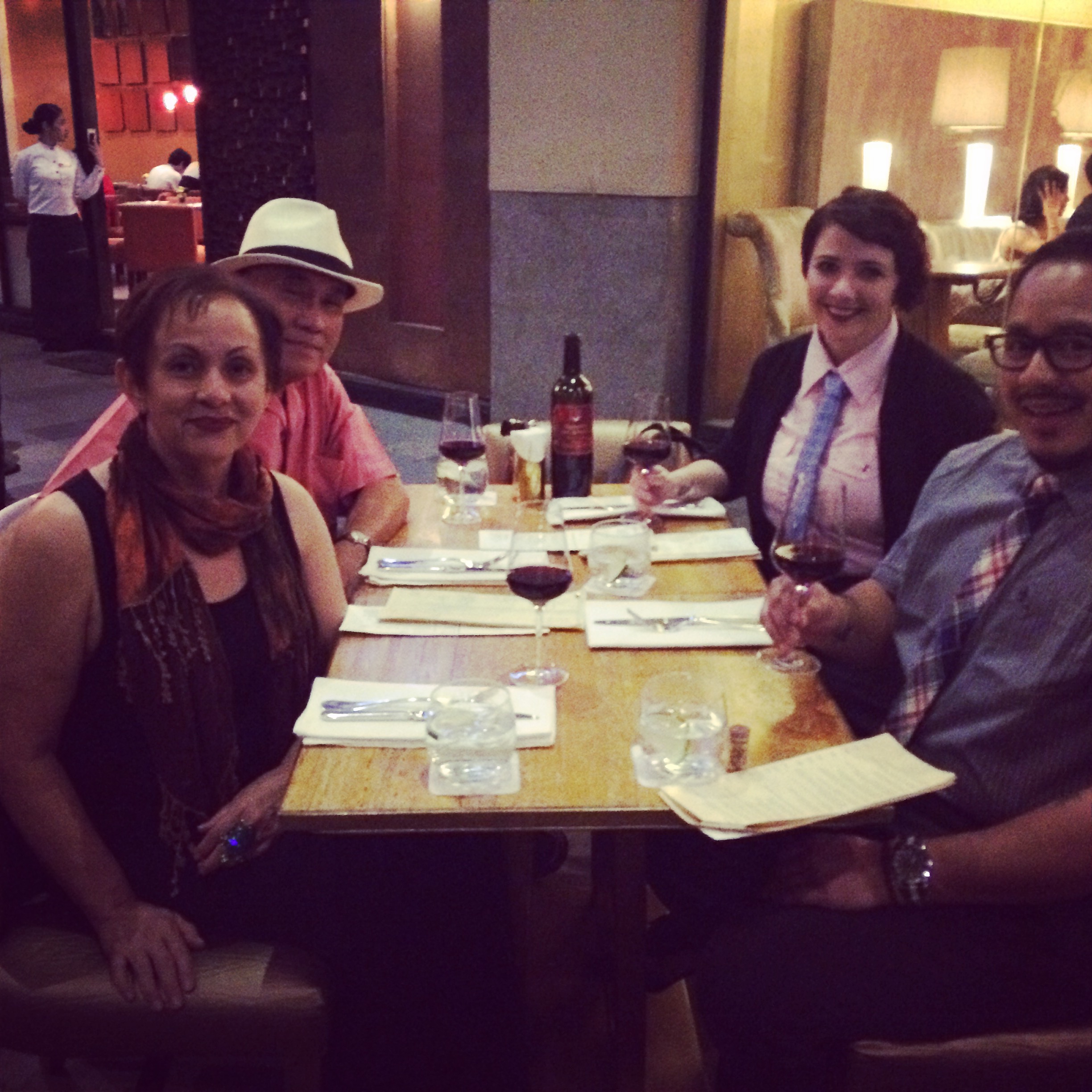 Have you had any incredible food adventures? Tell me about it! In the comments section right below this article-I'd love for you to tell me about the most delicious culture cuisine you've experienced.  Who did you share it with? Where did you have it? Internationally or right down the street from your home? Don't forget to share this article with anyone who loves food (or travel) as much as we do 😉
Important announcement!  On April 30, I will be hosting a live event with the lovely Rachel, of Rachel Rose Holistic.  More details to come, but be sure to register for this FREE event on eventbrite to stay in the loop! This isn't one to miss, Rachel is incredible!