I'm sharing this article  early this week in lieu of an upcoming event.  I'm super excited and would be so happy to hear from you if you're also attending!
Starting tomorrow, and until June 29, my husband Joe and I, and our 12 year old son will be attending UPW (Unleash the Power Within) with Tony Robbins.  We've purchased front row seats this year, in effort to be engaged and attentive like never before.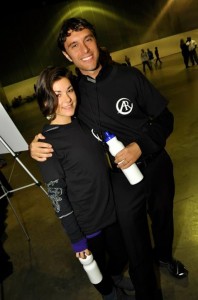 This is a four day event, that can affect the physical body and mind like a five week event.  For the entire four days, the room is kept freezing cold.  Tony has us jumping up and down and physically active; to the point where you feel as if you've been in the gym all day.  Numerous times throughout each day, we engage in conversation with strangers about edgy topics.  For me, taking in over 10 hours of information per day feels like running a marathon.  It's an exhilarating event and I love every second of it.
For 40+ hours with Tony in only 4 days, there's no question.  Maintaining an extremely high amount of energy is crucial.  There's no way I would make it to day four consuming candy bars and Dr. Pepper (there was a time…)!  There are better versions, however.
Anything I put in my mouth must be real food. There is no other option.  Anything processed that is void of life, or full of refined sugar equals burnout.  If it's packaged, forget it.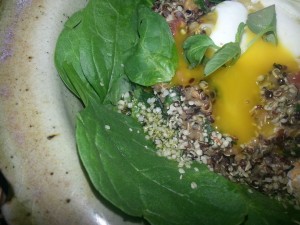 Needless to say, packing lunch for UPW requires a little planning.  Notice, I am sharing this information with you on Tuesday, instead of Thursday.  Part of smart meal packing is planning. So skip throwing the slim fast bar in your purse.  Joe and I have attended this event four times and we've found a system that works.  An added benefit of doing this with my love is the fun part of trading snacks like we did in grade school.  I remember running out of dried persimmons last time we went.  He wasn't loving them and I traded him my almonds for his persimmons.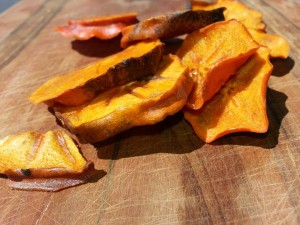 Here are the absolute best options to keep in your insulated lunch bag for UPW:
*both veg and non-veg options  
Then, these  are the items you surely can't have too much of:
carrot sticks
celery sticks
cucumber slices
sugar snap peas
green beans
raw cauliflower
raw broccoli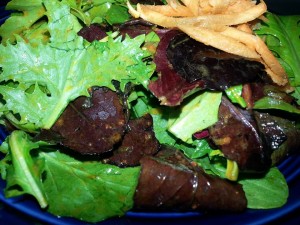 Of course, there are more options, but this list is what we are bringing this year.  Just a few tips- only pack 8-12 almonds per day.  Just like anything, you can overdo these foods.  I find that this is something I need to do, or I'll end up eating a few too many and the result is discomfort.  Don't overpack. Many of these foods are high protein. This means you'll need ever more water than you do on an average day.  Not to mention all of the sweating you'll be doing.  Staying hydrated is something I can't stress enough.  To transport all of the much needed nutrients of these foods in the body-water is very, very important.  The number one item to pack is water!  Keep it appealing and throw in something colorful if it helps you drink more.
The foods listed above are good to keep in mind for any high intensity event-especially Unleash the Power Within.  If you don't go prepared, the only thing your going to be unleashing is ideas of sleeping upright without anyone noticing.
I can't wait to share the highlights of health day.  This comes on the last day of UPW and is certainly when my sensual foodist self really gets  fired up! Stay tuned, it's going to be good.   Next week, I'll be adding photos to this article to show you exactly what my lunch box looked like.
Please comment below if you've attended a Tony Robbins event and have some awesome strategies of your own.  I'd love to know! Also, if you know of any foods that provide you long lasting energy, I'd be so grateful if you'd share these as well.  I am happy to hear from you if you're thinking about attending UPW, or if you're a graduate.  PLEASE do share in the comments section below, if you are going this year!