When was the last time you were invited over to a friend's place for dinner? Did they cook?
For a few years, I was really missing breaking bread with friends. Yes, Joe and I are invited to friend's home a few times each month for dinner. I'm not complaining (and thank you to the friends who are reading this now). We truly love it so much, we decided we want ALL of our friends to join us. Of course we couldn't host-everyone, but just the right number happened to accept the invite. It was perfect. I was in awe of how much good energy was flowing in our little humble abode-and the incredible dynamic between all of us.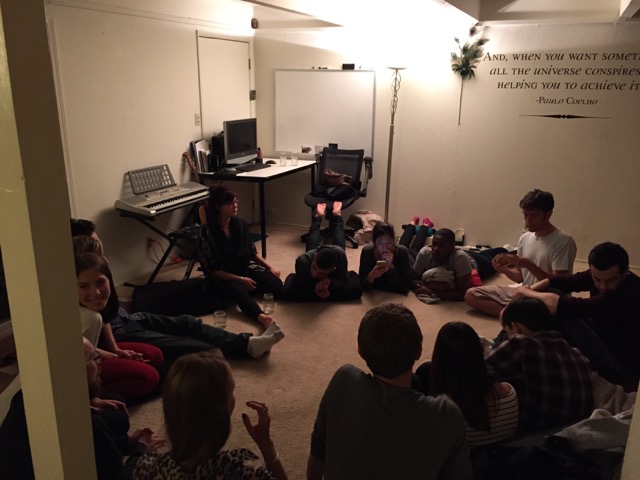 For such a long time-4 years to be exact-I've had total kitchen shame. House shame is actually more like it. I've been looking at my kitchen and living space with distaste. Here's the short version of the story I tell myself: we lived in south New Jersey before we ventured to Northern California in 2011. I moved into my husband's town home and it was very comfortable and spacious. My passion for cooking was cultivated in that kitchen. It was such a pleasure. When we moved to CA, we moved into a very small place for triple the cost per month. We lost our 3 floors and 4 rooms; our washer and dryer and yes-the spacious kitchen. Now I have a barbie kitchen and there's been a learning curve. Adjusting to the tiny space and old appliances was a feat. It's my sad, sad sob story.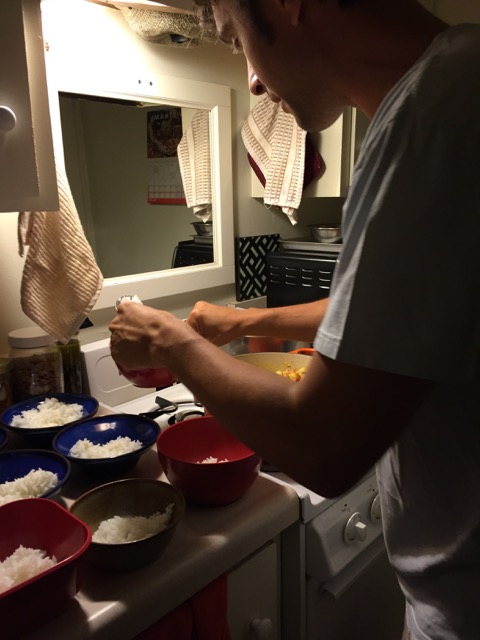 Here's the real truth. The kitchen is fine. I've worked in all kinds of awkward spaces. I've made elaborate meals in South-East Asian bungalows the size of a closet, and makeshift kitchens in hostels. Ever been to Burning Man? The cooking situation there is always a bit of a challenge. I can let go of my story now.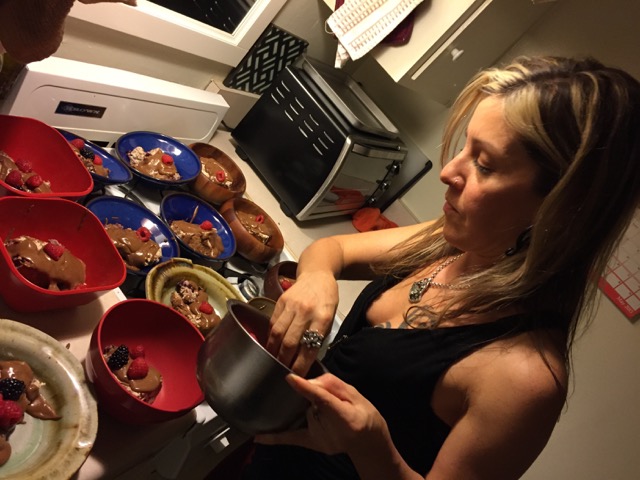 Joe and I fed 17 people a delicious dinner last weekend. Our good friend Chef Jillian Love jumped in and rocked it with the chocolate sauce and cake too (here's a live glimpse). Yep. The barbie kitchen stood the test. We took on the challenge. It was a major success. Everyone was pleasantly surprised. The "healthy" food was delicious. We played a game we love (Werewolves of Miller's Hollow) and invited mostly couples, and a few unattached friends as well. I feel so blessed to have such an amazing community-and grateful to know so many successful couples. Joe and I made a vision board together in 2010 and put a good handful of successful couples on it. Our intention was to be in the company of power couples who are making waves of change. Our vision board worked like a charm. Intention is key.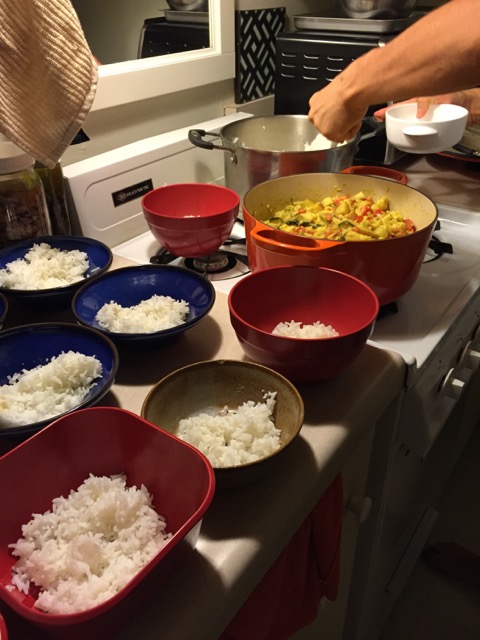 We've wanted to do this for years. We finally dove in. This is certainly more of a personal story than anything, but I know that I'm not different from you. We all have our stories that hold us back.
[Tweet "What's stopping you from pouring your heart and soul into your kitchen?"]
I invite you to let go of your story today. Whether it's a small dinky barbie kitchen, or not enough time, or not enough skills…I could go on and on. I may be mistaken, but I don't believe there's ever a good enough reason to keep us from trying. Give it a go?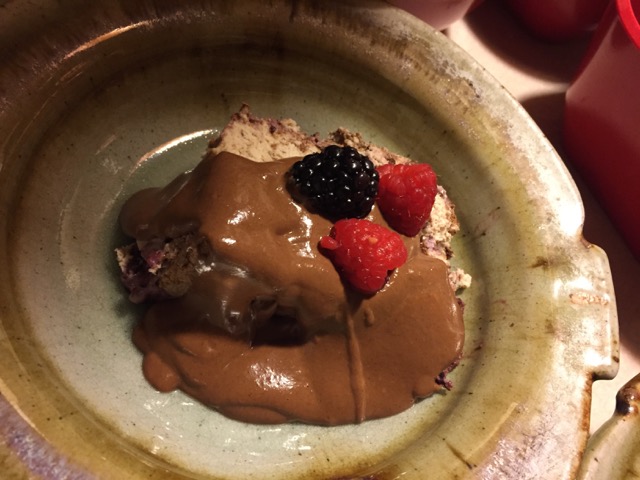 Do you know anyone who has a story that they could let go of now? Today? We'd love it if you'd pass this along. A little nudge can't hurt 😉
P.S. I love you Joe. We're living a dream <3