Yes, it's true! You can have free chocolate! Let me tell you a quick story.
This past Sunday, Joe and I were at the Palo Alto Farmer's Market, having our usual blissful Sunday experience gathering Sensual Food.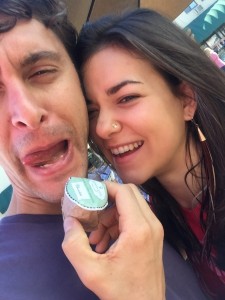 On our mission to eat our favorite Oaxacan food before departing, we passed by two lovely women with a small chewing, mmm-ing crowd around them. We overheard one of them mention, "organic and sugar-free." Our ears perked up. Joe glanced back and me and said, "organic and sugar-free." I said, "I know!! I heard it," and went to scope out the scene.
They were handing out samples of chocolate. The two lovely ladies had name badges on that read "chocolate researcher, PhD." It was love at first sight. Did I miss this? A PhD in chocolate research? I didn't get the memo? Fortunately, I learned very quickly that I did not miss the opportunity to study chocolate, these women were well versed in psychology through formal education, and additionally shared a love for all things organic and sugar free. I'm quite sure that this meeting was no accident.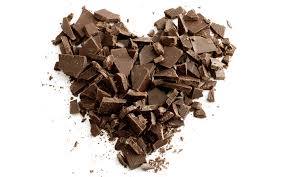 I tried the mint sample, and the almond second. I had to verbally express my joy for sugar free treats, and that led to an interview. Joe and I shared our story and how LanaShay.com came to be and what our intention is for this endeavor. The interview turned into a mind-blowing connection and great conversation. True meeting of minds.
It turns out that Marilyn Cornelius and Zanette Johnson are qualitative researchers and co-founders of d.cipher pathways, who are working with the creators of the chocolate, Ben Glass and Michael Melnick, who developed this 65% dark chocolate bar with the intention of creating a 100% organic and artisanal chocolate experience – with no sugar and 100% organic ingredients! Their company, Good Chocolate, is using an organic sweetener found in fruits and vegetables called Erythritol – it has zero calories, zero glycemic index, doesn't promote tooth decay – and is easy to digest. If somehow you haven't caught on yet, or it's your first time reading the blog here on LanaShay.com – I'm a HUGE advocate for sugar free products.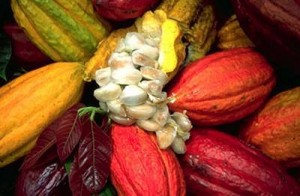 This is why I am freaking ELATED to share this free chocolate opportunity. Good Chocolate is giving away free chocolate bars to committed individuals who are looking to get off the sugar high. If you're ready to kick the white stuff (no better time than now), and start feeling like a million bucks-they're going to give you a head start. You'll have an incredible alternative when you're craving sweets. You'll have a two week supply-10 free bars of chocolate!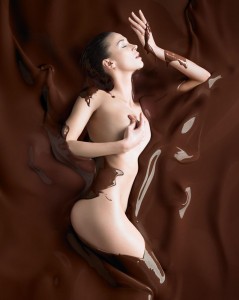 You're probably wondering by now, "so what's the catch?" Isn't it a relief to know that there is NO CATCH?! If you've already been caught by the sugar monster, we just want to set you free 😉 You will have to be fully committed to receive your free chocolate and to let us know you are, we want to support you in two ways. First, you'll take one week before receiving your chocolate bars to journal. This journal will be your personal sweet story. Each day, you'll record in a shared google document, that only Ben and I can see. This process will help you and help us support you, because you'll journal about when you ate sugar and why, or your success of making it through each day without eating any at all. We'll trust that you know; it's time to start checking food labels! What you'll share is what happened when you reached for that big fluffy donut or pancake syrup! ha! We're you stressed? Was it out of habit, and it's something you eat everyday? Was it a really long day at work?
I believe this is an incredible mission and I fully support it. If you want FREE chocolate, and you're ready to make the commitment to yourself, let me know right away. I am totally committed to supporting you in this process, so there's a second aspect of support being offered. A completely free 20 minute strategy session with me, via online video chat, to the first 5 people who comment in the section below with interest (feel free to email me as well).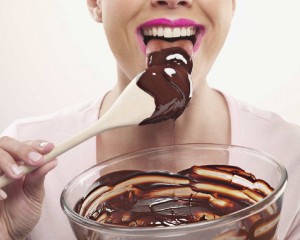 During the two weeks that you're enjoying your Good Chocolate, and off of the refined stuff, we'd love to hear about your experience though your journal as well. We're not looking for writers, so no worries-just chocolate lovers! You will simply share a few sentences each day.
This offer is ONLY available to 5 committed individuals who would LOVE FREE CHOCOLATE and are committed to stepping into greater health by eliminating sugar. There's no better time than now to dive in. The holidays are here and we're on board to support you in finishing off this year – feeling full of life and energy and with clarity of mind.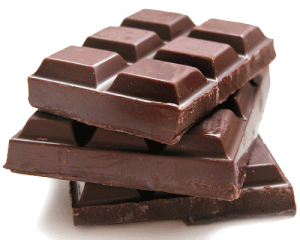 If you want to know why kicking the sweet stuff is so important to do now-a bit of research on the web will reveal all you need to know!
For those of you who don't want to take the 2-week challenge, or who are not one of the first 5 to volunteer, Good Chocolate is making a special offer for you, my beloved reader! They're giving away 2 free chocolate bars for the first 5 ordered from their online store. It's a perfect way to sample all 5 Good Chocolate flavors: Dark, Mint, Almond, Coconut-Macadamia and Hazelnut-Raisin. The offer is good between now and Thanksgiving, so check it out! Just mention in your order form that Lana sent you.
Are you in?  Are you ready to step up and do something today that your future self will thank you for? 😉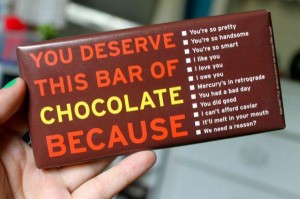 Psst…jump on this chocolate love boat with your lover and guarantee success with a built-in buddy system!