Sacred Sex. Sacred Food. Divine Feminine. What does it all mean?! The Sensual Foodist is alive and well and she has many names: Lana Shay, Lana Baumgartner, and the latest reveal… Ava Genna. 
May 9, 2016 was the last post on SensualFoodist.com 🙂 It's been a few years!
This is an incredibly vulnerable message, as I'm going to announce a highly controversial topic. What's more important is that you're in for a surprise…a good one! I've been hiding in a cave (actually behind my laptop screen) for quite some time now, and haven't been sharing on SensualFoodist.com, LanaShay.com, or PureKambo.com However, this interview just went live this week on PsychedelicTimes.com. Here's why I've been MIA: I've been writing a book!
The book is my "coming out." I'd like to just call it my coming out party, because it's a celebration. I've outgrown my double life and I'm ready to start the next chapter. For the past ten years, I've worked in the sex industry as an exotic dancer (or stripper if you prefer)!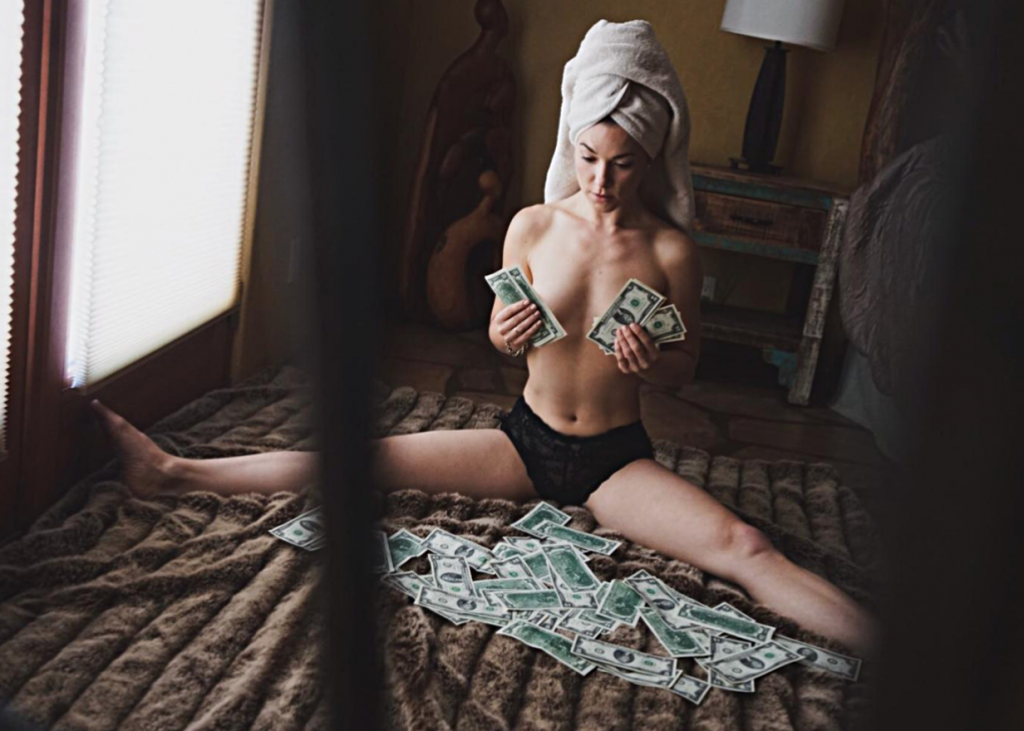 Making money was certainly the drive…in the beginning. However, there's something much more compelling that's emerged, and it has nothing to do with making money. I've cultivated skills. I've tapped into the infinite wellspring of divine feminine energy within. I've learned things about myself and the dynamic of relationships that is invaluable.
Confession: This book isn't a literary masterpiece. I'm not looking to win any awards. I wrote this book for myself, as a therapeutic process. In my mind, I'd made a decision and told this story that I couldn't walk away from stage-the pole-the lifestyle; until I gave myself the gift of turning inward and exploring what exactly it is-that came of this entire decade-a third of my life. I believe that I've been able to avoid burnout after all of this time because of my "pure" practices, nourishing my body, honoring my temple, and diving head first into the study of my own inner workings through the use of plant medicines and psychedelics.
What I found during this introspection, and the process of getting the words onto the paper, was clarity. I know now, without a shadow of a doubt, that my deepest desire is to call forth a major paradigm shift. It seems like a bit of an oxymoron at this current moment, and yet I am calling it in: A Conscious Strip Club! What may seem miraculous is: I'm not the only one.
I've met countless women now; in the industry-who are ready for this shift, and it's not only women. What I see in a gentleman's club is a unique opportunity.
[…] I didn't look back until I reached the entryway of the private dance area,  and I glanced back to see that he was only a foot behind me. Turning to face him completely, I gave him a mischievous smile and said, "So you agree with me?" He replied, "You're right, I can't say no."
He confessed that it was his first time visiting Cheetah's and instead of giving him the usual spiel, I just asked for $70, and told him that it was the best deal and he'd get two songs, fully nude. He agreed and handed me a hundred dollar bill. Handing me the crisp hundred he'd pulled from his wallet, he said, "Maybe we could just talk first? I usually like to talk first and get to know someone before we do this." Without a pause, I offered an invitation, with a bit of sassy playfulness, "Well how about tonight is the night you try something new. Get out of your comfort zone?" He raised his open palms as a gesture to let me know that his guard was down. I walked away to get change for the timed meter beside the booth. He didn't seem incredibly interested during the dance. When I slid next in next to him on the booth, I flirtatiously invited the conversation, "Okay! Look. It wasn't that bad, right? Now we can talk!"
He conceded, "You were right. It was great." The dialogue somehow trailed into a story about a stripper he'd met six years ago in Las Vegas at Treasures. I squinted and chimed in, as he spoke, "Hmm. That's funny. I danced at Treasures in Vegas six years ago." He continued on about how it was a silly idea that his group of friends had collectively decided on, for a bachelor party. They all took MDMA and went to the the club. He explained how he'd met this dancer who seemed to really care about his well being, and suggested that he trade his Redbull for a bottle of water, while he was under the force of this powerful substance. While he spoke, I cocked my head and squinted, fully captivated by his story, yet in complete disbelief. "She told me to close my eyes and then had me breathe in unison with her," he edified this female, and honored her with words of praise, spoke of her as this upstanding individual who had captivated him that evening, six years prior. I had to interrupt him finally because it became clear that this dancer he'd met-was me. The memory was a complete blur at first, and the colors, sounds, and smells emerged as he continued to speak. I asked, "So did you know I'd be working tonight? Did you come in to see me?" He admitted that he'd sought me out after a recent psychedelic journey with psilocybin mushrooms.  He said that I'd returned to his memory as a guide during this journey and he was grateful for our encounter. Never had he met anyone like me. Never had anyone opened his mind to the same ideas and concepts I'd shared that night we met in Vegas. Never had a stranger invited him to experience such intimacy, as a tantric practice. I couldn't quite recall everything I'd said to him during our time together in a half hour booth, on the upper floor of Treasures Gentlemen's Club & Steakhouse. Apparently I'd suggested that he explore his own inner being through a journey in the woods, among the redwood trees after ingesting psilocybin. He took me up on my suggestion and felt grateful to have had the introduction to a new idea. In his work as a school teacher, he proclaimed that his experience with me had shifted the way he interacted with the children. He taught them that one of the most important things to do each day was to make someone's day better. He said that he's teaching them to make an impact in the world, and some of them are raising money for causes that have meaning for them.
He continued to speak with intentional eloquence and wove in poetry, about stars being bright because the sky is dark, and the many mysterious dualities of the universe. He reminded me of our first meeting and the dialogue […]
This story in my book: Erotic Hustle: Redefining Sin Through Sacred Sexuality, that I've titled "The Pinnacle," was one of those few rare circumstances where I'd decided that I could exit the industry and feel fulfilled; feel as if I'd made an impact. If there's just one of these instances, there must be more, right?
If the idea of a conscious strip club, tantric practices, or the sex industry as a whole peaks your curiosity, I'd be honored to hear your thoughts! Check out my publishizer.com campaign and please do consider preordering a copy of this book. I will have a greater opportunity to publish this book with 500+ preorders sold. Thank you for taking time to read this post! This is a challenging transition for me out of the industry-and even more so, sharing my alter ego with everyone I know. This book is raw and real. I'm shedding layers (pun intended). 
I deeply appreciate your support.